Dr Quinn Podcast
On March 13, 2015, CBR Radio presented a special evening, "The 20th Anniversary Dr. Quinn, Medicine Woman Reunion Radio Sbow.
With Special guests- Showrunner - Beth Sullivan, Jane Seymour, Joe Lando, Orson Bean, Alley Mills, Shawn Toovey, Jessica Bowman, William Shockley, Jonelle Allen, Helene Udy, Frank Collison, Geoffrey Lower, Jen Youngs, Director Chuck Bowman & Costume Designer Cheri Ingle.
This special broadcast was full of memories of filming, funny stories, and fond reunion meetings and catch ups with cast and crew news. If you missed this very special event you can listen to the broadcast here

Helene Udy Invites you to attend:
FOUR CLOWNS PRESENTS THE HALFWITS' LAST HURRAH
The Hollywood Fringe
June 11- 28
Winner of 7 Hollywood Fringe Awards, Four Clowns returns for a 5th year to present an evening of comedy, music, and mayhem in The Halfwits' Last Hurrah. Part Vaudeville tribute, part showbiz farce – a fame-hungry showman and his troupe of halfwits struggle to keep their variety show alive.
Four Clowns is a Los Angeles-based, nationally and internationally touring clown troupe, dedicated to entertaining audiences and shining light on humanity. Four Clowns implements physical theatre, text, music, dance, and the shattering of the fourth wall in all of their productions. Four Clowns is constantly redefining the audience's relationship to the performers on stage.
Check out the website for ticket information!
Joe Lando's new project
SPOTLIGHT
This independent project began with a short film in 2010
Jane returns to her iconic role in Bond when she sets out to give James a bit of "sensitivity" training!
If you'd like to connect with other Jane fans, join our DQ Times message forum.
Just email us to learn how


Henry G Sanders

Our own beloved Robert E has a new project
which he would love your support for.

"Nadine" is an urban drama about a troubled teen with two strikes against her. One more and she loses her three year old son. Desperate to change her life, she goes back to her old boxing trainer, Kevin "Tex" Whitehead.

Loyalties are tested and deep scars are given a chance to heal. But not without Kevin's tough love. Will it be enough to win out in the end?

If you would like to support Henry and contribute to this project, please click here

Stay tuned for some exiting news about our own Miss Grace
Jonelle Allen's new TV series!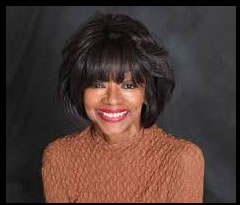 https://vimeo.com/28915761
Feedback was so positive the project has been expanded with the cast primed for Spotlight 2
To learn more about how to support this film initiative starring Joe Lando click here